Cummins' Ambitious $13 Billion Cleantech Vision: Kicking Off with a Rebranding
As stricter regulations loom, Cummins, a long-established manufacturer, is intensifying its sales objectives in the areas of batteries, electric truck components, and carbon-free hydrogen technology. With a century of expertise under its belt, Cummins is proactively adapting to the evolving landscape of cleantech, recognizing the need to diversify its offerings and stay ahead in a rapidly changing industry.
Cummins has emerged as a surprising competitor to Elon Musk and Tesla in the realm of green energy. Despite Tesla's recent efforts to impress investors with ambitious plans for sustainable vehicles and energy solutions, Cummins has stepped up with its own formidable initiatives in the field of clean technologies, posing a significant challenge to Tesla's dominance in the market.
Cummins, headquartered in Columbus, Indiana, has devised its own strategic plan to establish a multibillion-dollar cleantech business through its new brand, Accelera. This brand encompasses a wide range of products, including batteries, fuel cells, electric truck components, and electrolyzers for producing "green" hydrogen from water and electricity. Cummins has invested $900 million in research and development, as well as acquisitions such as the recent purchase of truck parts manufacturer Meritor, to bolster its clean power products unit under Accelera. With the goal of rapid growth driven by increasing demand for eco-friendly trucks and favorable federal incentives for low- and no-carbon hydrogen production, Cummins CEO and President, Jennifer Rumsey, is determined to position Accelera as a leading player in the cleantech industry.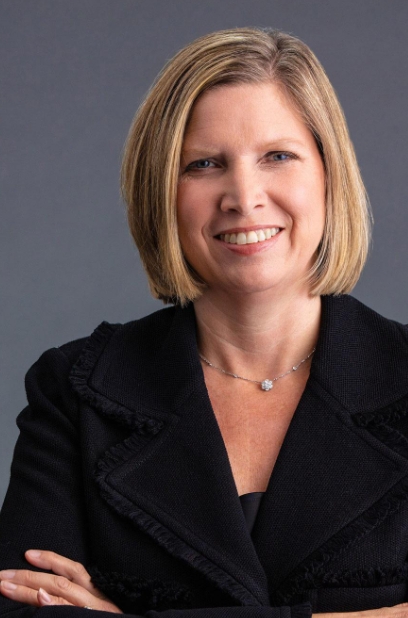 "We're well understood as an engine provider, being the largest independent engine manufacturer for commercial and industrial equipment, but we're still working towards gaining recognition as a leader in zero-emissions technologies," says Jennifer Rumsey, Cummins CEO and President.
Rumsey expressed her hope that a new brand will clearly differentiate Cummins' low- and zero-emissions technologies from its traditional business. While cleantech sales accounted for a fraction of Cummins' $28 billion revenue last year, Rumsey anticipates that they could double to $400 million this year and experience significant growth throughout the 2020s. She further stated:
"We've made a commitment to grow that part of our business to $6 billion to $13 billion by 2030."
Similar to General Motors CEO Mary Barra, who is driving the largest U.S. automaker to become a leading seller of electric vehicles, Rumsey is determined to position Cummins, the traditional industrial giant she leads, to remain competitive in the face of climate concerns and evolving regulations that pose a threat to its traditional carbon-based business. While Elon Musk aims for Tesla to become a major player in the heavy-duty truck market, he will need to convince global fleet operators that his electric Semi is a more reliable and cost-effective option compared to Cummins' advanced heavy-duty technologies.
Cummins, along with other manufacturers of commercial and heavy-duty vehicles, faces both a business opportunity and challenge in the coming years. Replacing traditional truck engines and generators represents a market worth hundreds of billions of dollars. With transportation being the main source of carbon emissions in the U.S., accounting for 27% of the total in 2020, and commercial vehicles contributing to over a quarter of that, new federal regulations targeting CO2 emissions reduction pose both challenges and opportunities. Additionally, the European Union's push to phase out diesel fuel in the 2030s presents an existential challenge for Cummins' traditional diesel business, but a massive new market opportunity for its Accelera brand focused on cleantech solutions.
Accelera is kicking off with two significant contracts, potentially worth tens of millions of dollars. This includes supplying batteries and drivetrain components for 1,000 electric school buses to be manufactured by Blue Bird, as well as providing a 90-megawatt electrolyzer system for a Varennes Carbon Recycling plant in Quebec, Canada – Cummins' largest project of this kind to date. The Canadian project aims to generate 90 tons of hydrogen per day, with the goal of utilizing the green fuel to convert waste into biofuels and reusable chemicals, according to Cummins.
"The hydrogen economy is garnering widespread attention, and many are exploring innovative ways to participate in this emerging market," said Amy Davis, President of the Accelera unit.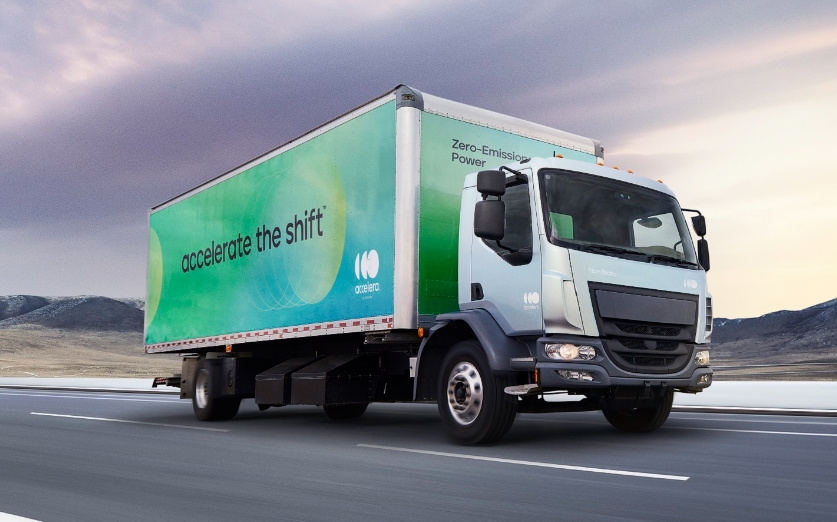 ---
By expanding its electrolyzer business, Accelera is entering into direct competition with fuel cell manufacturer PlugPower, as well as other companies such as Nel Hydrogen in Norway, who also have ambitious goals in the hydrogen technology space.
Hydrogen is currently utilized in various industries such as steel and metal production, oil refining, chemical, and food processing. However, the majority of hydrogen is sourced from natural gas through a process called steam reformation, which releases carbon dioxide as a byproduct. Shifting towards producing hydrogen from water and renewable energy sources holds the potential to significantly reduce industrial CO2 emissions, even before hydrogen becomes more widely adopted as a transportation fuel. While cars and trucks are often associated with CO2 emissions, electric power generation and industrial processes are also significant contributors, accounting for 25% and 24% of U.S. carbon emissions, respectively.
Elon Musk's recent interest in hydrogen may be attributed to a new federal program introduced in the Inflation Reduction Act that was signed into law last year. This program offers a tax credit of up to $3 per kilogram of clean hydrogen, which is produced without carbon emissions. Tesla, known for being quick to take advantage of cleantech incentives, may be looking to leverage this new program to further explore the potential of hydrogen as a viable source of clean energy. This incentive has intensified interest in hydrogen as a fuel among various stakeholders, including Tesla.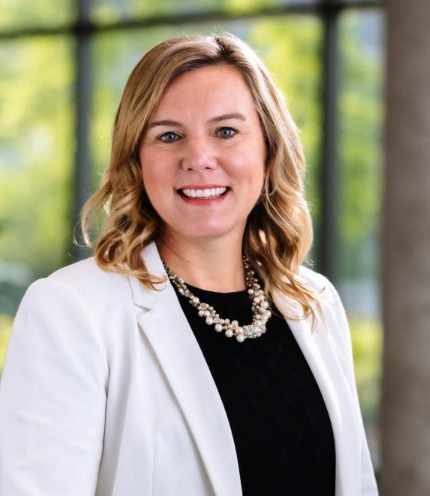 Amy Davis, the president of Accelera, expressed her optimism about the potential of the hydrogen economy, stating:
"Honestly, everybody's seeing the potential of it and trying to look at interesting ways to get in there."
She mentioned having conversations with a variety of manufacturers and energy companies about electrolyzers. Davis believes that the momentum will truly shift when oil and gas companies start making significant moves in the hydrogen space. She further stated:
"Then you'll start to see a tidal shift once you get some big projects in the mobility space."
However, she declined to name specific companies with whom Accelera is in discussions.
According to Davis, Accelera is well-positioned to be a leading supplier of green hydrogen technology. She mentioned that the company already has a 20-megawatt electrolyzer in service and has over 600 electrolyzer applications in the field, allowing them to gain valuable insights and stay ahead in the industry.
Before securing the Varennes Carbon Recycling plant deal, Cummins had announced in December that it will be supplying a 35-megawatt electrolyzer system to Linde, the world's largest hydrogen producer. This system will be used to produce zero-carbon hydrogen using water and electric power sourced from Niagara Falls.
While companies like Nikola, Daimler, Volvo, Hyundai, and Toyota have outlined their plans to establish a market for heavy-duty hydrogen vehicles, Cummins acknowledges that the development of this market may take some time due to the requirement of establishing a hydrogen fueling infrastructure. As a result, Davis from Accelera believes that major shipping ports and enclosed environments could be more viable early opportunities for their green hydrogen technology.
"Ports present a compelling opportunity for green hydrogen technology because they offer a combination of factors that can help address the infrastructure challenges, such as existing hydrogen availability for forklifts and marine applications," Davis explained. "While hydrogen-powered trucks may take longer to develop, we see potential in ports as an early application."