Cummins' 15-Liter Natural Gas Engine Undergoing Customer Testing
The X15N engine from Cummins offers a minimum range of 750 miles for trucks, according to the company's statement
Over a month ago, Cummins initiated testing of its X15N engine with U.S. customers, representing a significant milestone for its most substantial natural gas-powered, heavy-duty trucking powertrain in North America.
According to Puneet Jhawar, the general manager of Cummins' global spark-ignited and fuel-delivery system business, the "big bore X15N brings a whole new perspective to the phrase 'less is more.' With its commonality and ample range suitable for long-haul applications, the X15N delivers a comparable experience to that of diesel engines."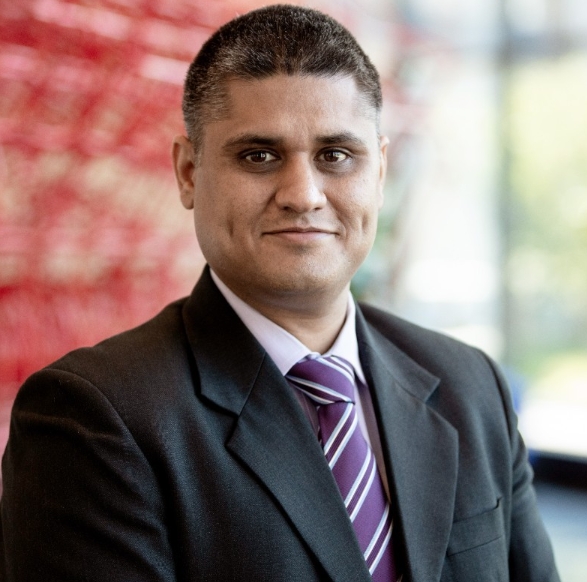 He mentioned that X15N is the least commercially disruptive solution for those in the American trucking industry seeking to advance their sustainability objectives while maintaining a sense of product familiarity. Trucks equipped with the X15N engine offer a range of at least 750 miles.
"The engine offers customers a sustainability path without compromising on performance and reliability".
He emphasized the company's commitment to delivering a familiar experience for customers transitioning from diesel to natural gas while also providing opportunities for cost reduction in operations.
At the forefront of Cummins' endeavor for enhanced fuel sustainability, the X15N engine, based in Columbus, Ind., is capable of utilizing renewable natural gas (RNG), such as biomethane or the purified gaseous output from organic matter decomposition. Moreover, the X15 platform is scheduled to be accessible in several low-carbon variations, including hydrogen, by the year 2027.
"The engine will be fully compliant with rigorous U.S. Environmental Protection Agency and California Air Resources Board regulations in both the upcoming year and 2027."
According to Jhawar, the initial feedback on the X15N has been overwhelmingly positive, with a "resounding thumbs-up," though he acknowledges that it is still in the early stages of testing. Walmart Inc. and Werner Enterprises Inc. are among the companies currently testing the engine. In April, Walmart expressed that shifting towards RNG is a crucial measure in reducing fleet emissions.
As the largest private-sector employer in the nation, Walmart holds the second position on the Transport Topics Top 100 list of the largest private carriers in North America. Werner Enterprises secures the 17th spot on the for-hire TT100 list and the 34th position on the logistics TT100 list.
Cummins' testing phase, involving partners such as UPS, Knight-Swift Transportation, and Ryder, is set to continue throughout the remainder of this year and into 2024, according to Jhawar. UPS Inc. claims the top spot on the for-hire TT100 list and ranks fourth on the logistics TT100. Knight-Swift Transportation Holdings secures the seventh position on the for-hire TT100, while Ryder Supply Chain Solutions holds the ninth spot on the for-hire TT100 and the tenth position on the logistics TT100.
While X15N is not Cummins' inaugural natural gas engine — that was introduced in 1986 — it marks the company's first 15-liter product. With ratings reaching up to 500 horsepower and 1,850 pound-feet of torque, the X15N empowers fleets to transport loads exceeding 80,000 pounds.
Produced in Jamestown, N.Y., the engine is a suitable replacement for ISX12N or 13L chassis installations. Cummins anticipates up to a 10% enhancement in fuel economy and greenhouse gas performance compared to the ISX12N.
The company aims to open its order books in North America as soon as possible. However, before proceeding, Cummins needs to engage in discussions with its truck manufacturer partners, according to Jhawar.
Paccar Inc., the parent company of Kenworth, has already stated its intentions to provide the engine as an option as early as 2024. Cummins, however, is in discussions with all its original equipment manufacturer partners, as stated by Jhawar. Furthermore, the company retrofitted a Freightliner truck for Walmart.
The Bentonville, Ark.-based retail giant, with a goal to achieve a zero-emission transportation fleet by 2040, announced on April 18 that it will integrate five X15N tractor trailers powered by RNG into its fleet.
While some view RNG as a transitional fuel towards truck electrification or a move to hydrogen fuel cells, Cummins is placing its bet on what it perceives as a negative carbon emission alternative to diesel. The company sees RNG as a viable solution with a proven track record and fewer concerns related to range or fueling.
"The fueling infrastructure concerns that often hinder optimism surrounding hydrogen trucks and battery-electric trucks do not apply to RNG".
He noted that there are already 800-900 public fueling stations available, along with a similar number of private options, and more are in the pipeline.
"The natural gas-powered trucks already have the necessary fueling infrastructure in place. And the fueling time is comparable to a diesel truck, taking only 15 minutes, and provides a similar range".
According to Jhawar, Cummins holds the belief that RNG supply concerns, unlike those faced by sustainable aviation fuel in other challenging-to-decarbonize transportation sectors, are minimal. He asserted that there is an ample amount of feedstock available for RNG, which can fuel 10% to 15% of the heavy-duty commercial fleet in the U.S. At present, the majority of U.S. RNG is sourced from landfills.
In April, Cummins unveiled its commitment to low-carbon advancements by announcing a $1 billion investment in manufacturing plant upgrades. Jhawar stated:
"The X15N will be the first of many fuel-agnostic products launching in the coming years. This demonstrates our firm commitment to offering customers choices on their path to decarbonization".