Cummins unveils 15-liter hydrogen engine
Cummins unveiled a 15L internal combustion engine that runs on hydrogen at ACT Expo 2022 in Long Beach, CA from May 9-12. The X15H is based on a new platform, which allows for different types of fuel – the power units are unified in many components, differing only in the fueling equipment.
Cars with hydrogen-powered internal combustion engines have a great future, since they are initially cheaper than their fuel-cell electric counterparts, as well as battery-powered electric cars. Such units allow for unified drivetrain installation and can be used for a wide range of commercial vehicle models.
Cummins began testing a hydrogen combustion engine in July 2021 and has already been successful, producing 290 horsepower and 1,098 Nm of peak torque. Testing to refine the design will continue in the future. Full-scale production is planned for 2027.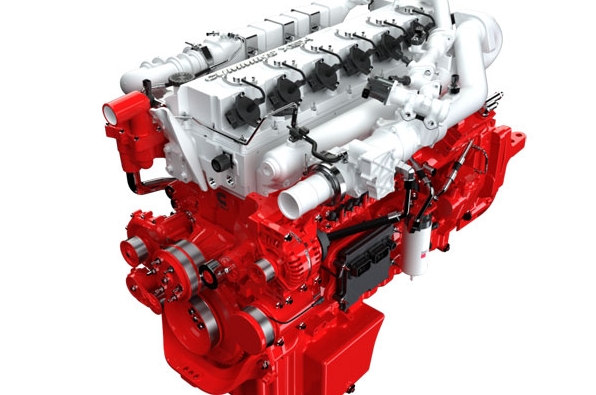 The X15H motor is designed on a new platform, which assumes the use of different types of fuel
Cummins sees hydrogen fuel as a key element of its strategy to reduce greenhouse gases on the planet. The company has announced a collaboration with Daimler Truck North America on fuel cells for the Freightliner Cascadia long-haul truck, which is scheduled to debut in 2024.