Kenworth and Peterbilt trucks switch to biomethane thanks to new Cummins engines.
PACCAR and Cummins Inc. have signed a new partnership to introduce the new Cummins X15N gas engine for Kenworth and Peterbilt trucks.
The Cummins X15N is the first natural gas engine with an output of up to 500 horsepower specifically designed for heavy-duty applications. The engine will be equipped with Cummins Clean Fuel Technologies' advanced fuel delivery system.
When powered by renewable natural gas, also known as RNG or biomethane, the X15N engine will achieve significant reductions in emissions over the life cycle of Peterbilt and Kenworth trucks, ranging from a 90 percent reduction in emissions to carbon-neutral or even carbon-negative, depending on the biosource and waste used to produce the fuel.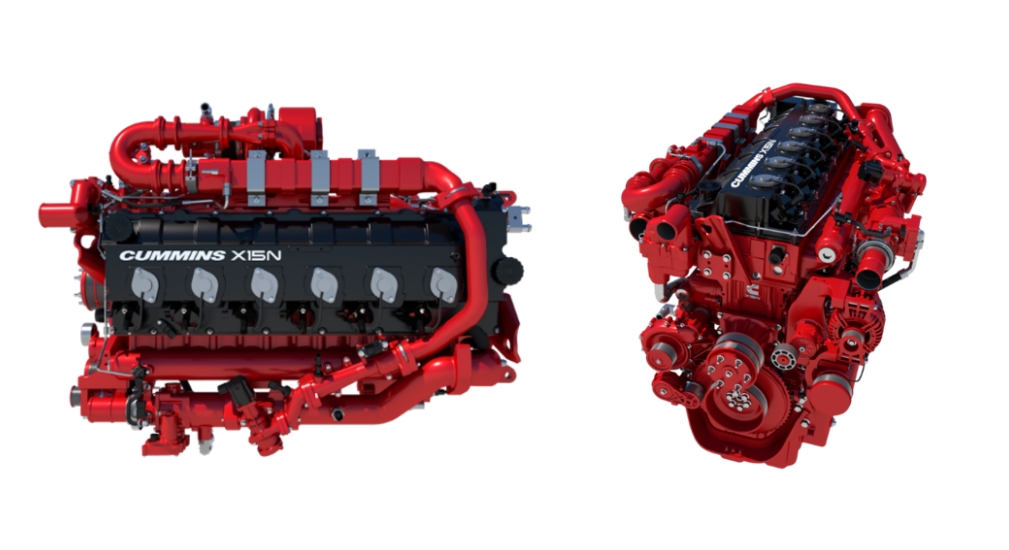 X15N natural gas engine with near-zero emissions will allow at least 750 miles between refuelling
The new X15N is capable of achieving lower NOx levels than EPA and CARB 2024 standards. Equally impressive is the X15N's peak torque output of 2,509 Nm, which will provide optimum performance when combined with Eaton Cummins HD and XD Transmission automated transmission technologies.